Explore Jasper National Park through the most stunning sites of the park and discover some of the most spectacular scenery in the Canadian Rockies! Walk along the towering limestone walls of Maligne Canyon, go on a cruise on the Maligne Lake, and learn about the disappearing Medicine Lake! See wildlife like sheep, elk and bears that populates the area at Pyramid Lake. Enjoy jaw-dropping views of towering mountains that surround the world's most accessible glacier.
Top The must-see attractions in Jasper National Park
Athabasca Falls, Jasper National Park
Athabasca Valley glacier sheared of hard rock to cause a cliff and the glacial stream whittled away rocks to form the canyon. As glaciers receded, the Athabasca River which originates at the Columbia ice field flowed through this narrow gorge and fell ~ 23m over a cliff causing a class 5 waterfall. Athabasca means 'there are plants one after another' in Wood Cree.
Columbia Icefield Skywalk
Glacier Skywalk is 1,312-foot long walkway, perched 280 metres above the floor of the Sunwapta Valley, offering unobstructed vistas of the snow-capped mountains and valleys beyond. Walkout onto the glass-floored observation platform and see the awe-inspiring scenery around you from ice-capped mountain peaks to vast glacier-formed valleys …
Jasper SkyTram Jasper National Park
Jasper Sky tram is the highest and the longest tramway in Canada. In the company of a knowledgeable guide, you will enjoy a seven minutes ride as you soar to as high as 2,263 meters above sea level. Brace yourself for a time of your life as you will view six mountain ranges, Jasper town, and the enchanting Athabasca River.
Mount Edith Cavell
Mount Edith Cavell is one of the park's attractions. A close-up view of the north face of Mount Edith Cavell is visible after a short hike to Cavell Meadows. The trailhead is by the parking lot at the end of Mount Edith Cavell Road.
Mount Columbia
Mount Columbia at 3,747 meters (12,293 feet) above sea level is the highest point in the park and in Alberta. It is located on the border between Alberta and British Columbia on the northern edge of the Columbia Icefield.
Icefields Parkway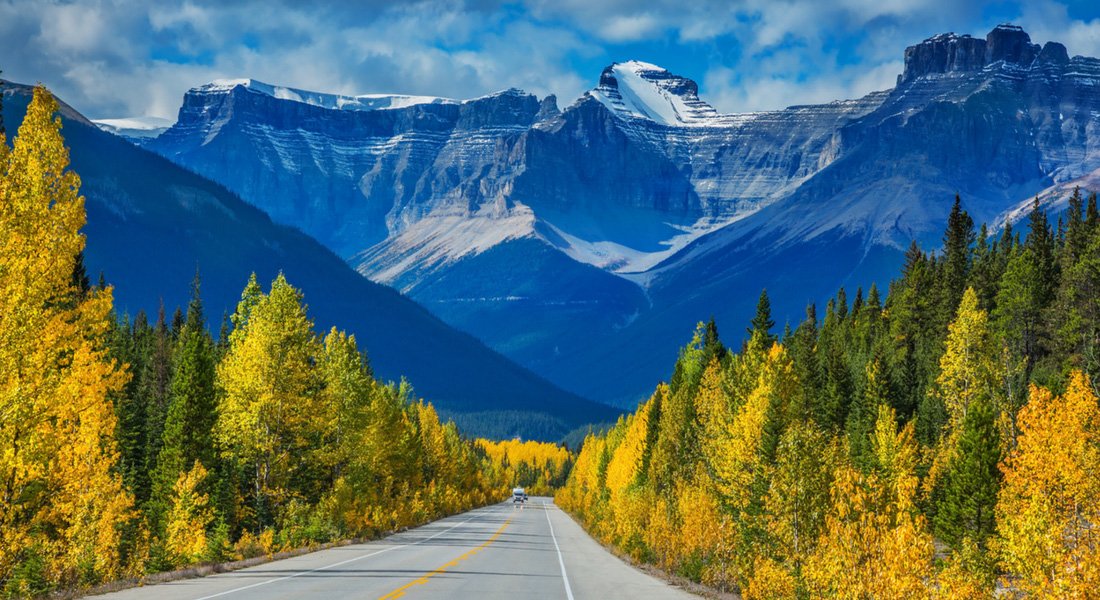 This 230-km panoramic route between Lake Louise and Jasper offers some of the most beautiful mountain scenery in the world.
It is a magnificent route designed to showcase the landscape with many conveniently located scenic viewpoints. I personally recommend renting an RV to fully experience it.
While driving the Icefields Parkway, you will not only have the chance to enjoy spectacular vistas but also see exceptional wildlife. Be sure to drive carefully because it's not uncommon to see grizzly bears feeding along the side of the road.
Peyto Lake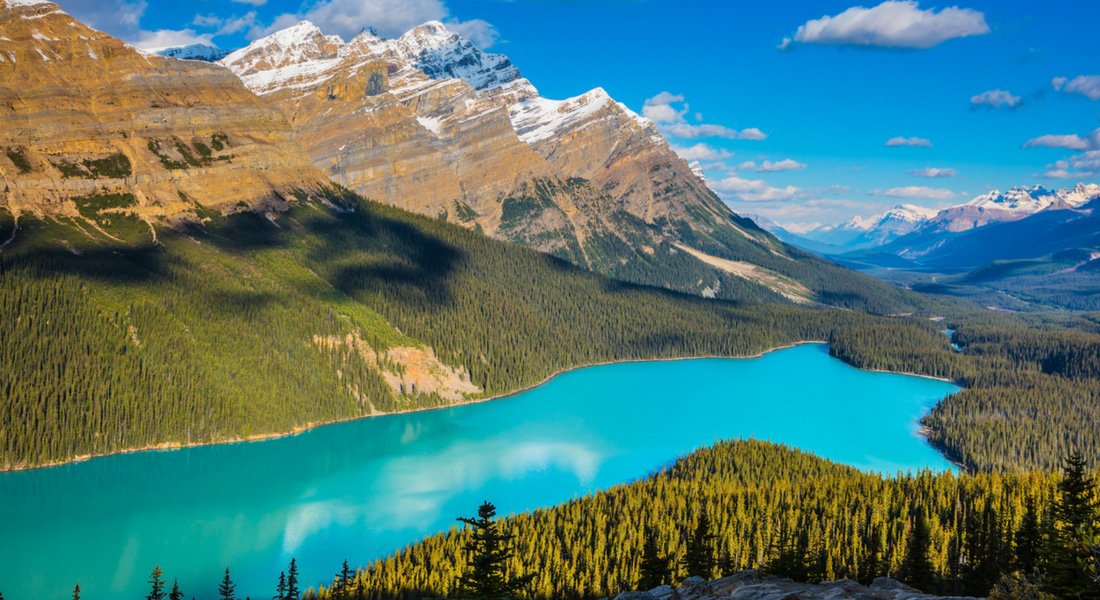 At Peyto Lake, a short 15-minute hike leads to a viewpoint with postcard-perfect views, making it perfect for a family vacation or less-energetic visitors. It's one of the best reward-to-effort ratios on the planet!
Athabasca Glacier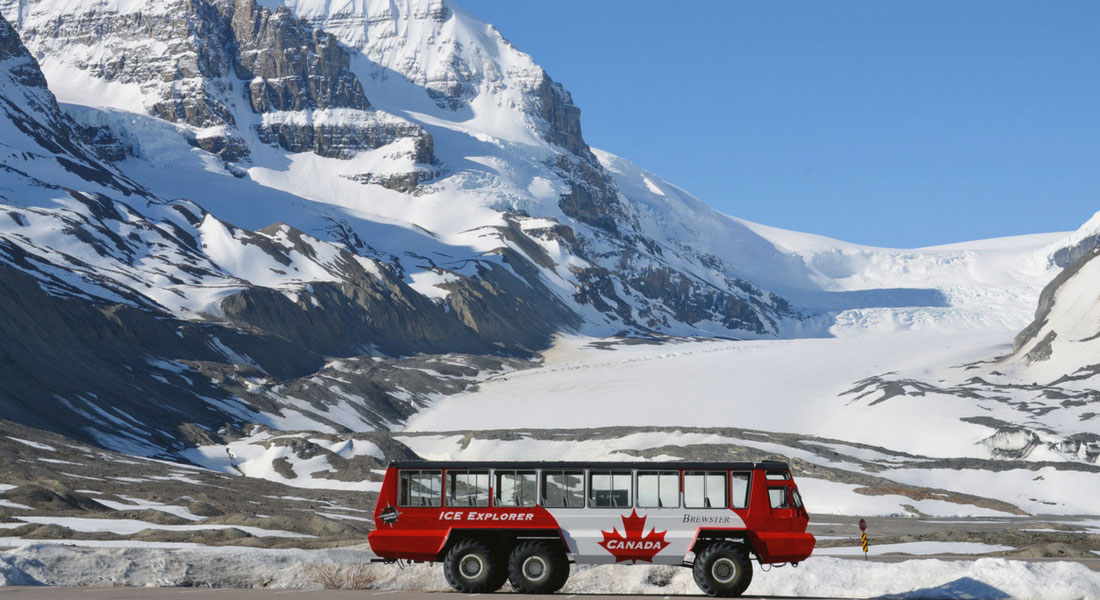 It will be easy to see why Athabasca Glacier is the most-visited glacier in North America. You can explore the glacier on foot with a short hike out onto the ice, or climb aboard an Ice Explorer bus specially designed for glacier driving. Pay a visit to the Columbia Icefield Discovery Centre, just in front of the glacier, where you can learn all about Athabasca Glacier and the Columbia Icefield.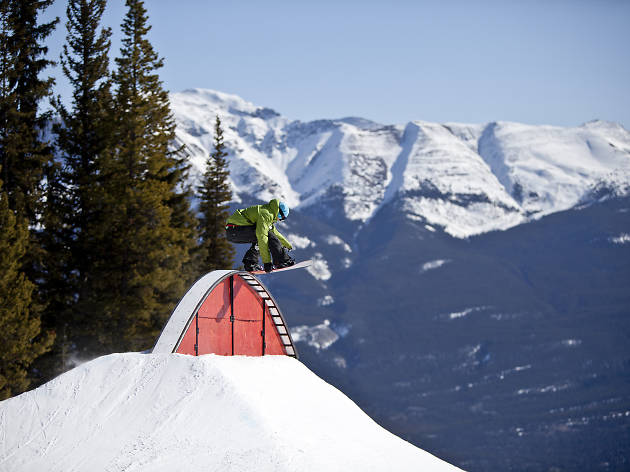 What is it? Marmot's ski area offers the highest base elevation in Canada, meaning heavy dumps are guaranteed. Just a 30-minute drive from town, there are seven lifts and 1,720 acres (696 hectares) of terrain to explore.
Why go? The Rocky Mountains are rightly famous for some of the best skiing in the world. And with airy powder, wide-open runs, uncrowded ski lifts, and a six-month season, there are few better places to sharpen your skills. In late 2017 it added 'Tres Hombres', 367 vertical meters of expert terrain. Marmot is generally open from November to May, but check the website before planning a visit.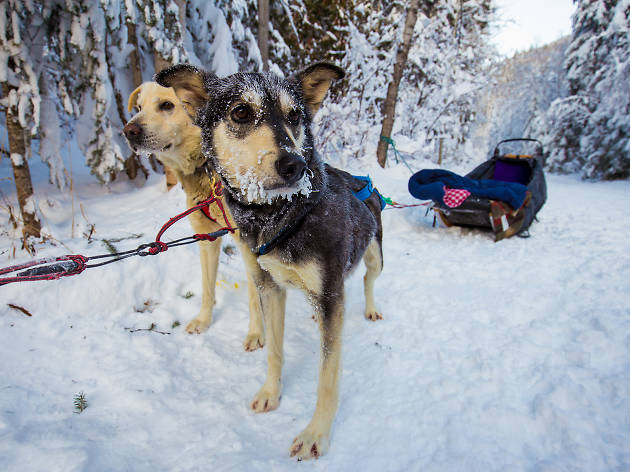 What is it? When there's fluffy powder in the trees and a blanket of snow on the ground, Jasper is at its most magical. You could explore by snowshoeing, or cross-country skiing, but why do that when you can team-up with a crew of adorable Alaskan huskies?
Why go? A sleigh ride will take you to areas not otherwise accessible. Glide through silent snowy expanses and past frozen waterfalls on trips ranging from an hour to magical overnighters in a remote log cabin.