In addition to being a famous ski destination, Whistler, Canada offers vacationers a choice of great activities, unique museums, and restaurants. The best things to do in Whistler, Canada, for adventure enthusiasts include zip-lining, mountain biking, zooming down the world's fastest ice track, and eco-tours. Let's find out the best thing to do when traveling to Whistler in Canada.
The Best Things To Do In Whistler, Canada 
Whistler Blackcomb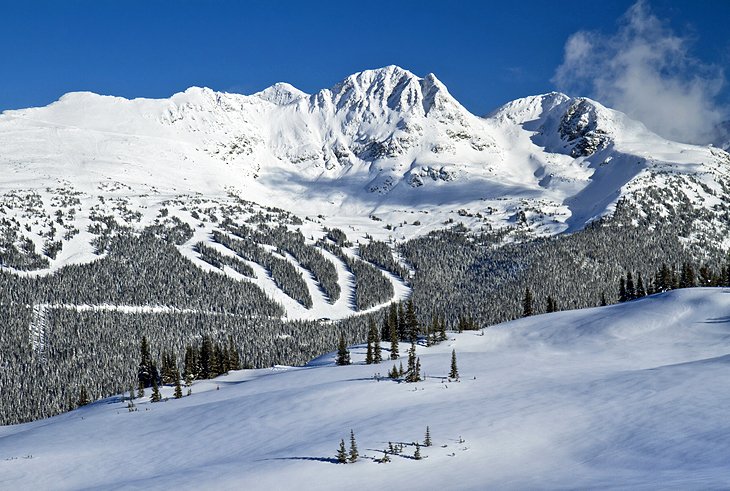 Whistler Mountain (2,182 meters) and Blackcomb Mountain (2,284 meters), the two peaks that rise above Whistler Village, boast some of the best skiing in North America. The Whistler Blackcomb resort's combined skiable terrain tops 3,307 hectares with more than 200 runs accessed by 37 lifts.
Indeed, there is too much to cover in one day, which is why many visitors plan to spend a week or so on the slopes. Thanks to summer skiing opportunities on Blackcomb's Horstman Glacier, the Whistler Blackcomb resort also offers the longest ski season of any resort in Canada.
Peak 2 Peak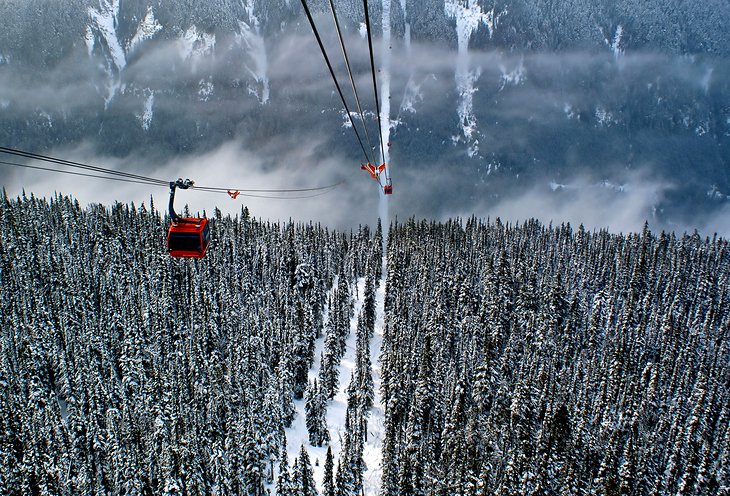 This is an obvious must-do. I've heard about the Peak 2 Peak for years but didn't have the chance to do it the first time I visited Whistler (okay, I chickened out). I have a fear of heights, so I was a bit nervous but it wasn't nerve-wracking what-so-ever. After taking the chair from Blackcomb Mountain, we boarded Peak 2 Peak where we crossed from the peak from Blackcomb to the peak of Whistler Mountain. The views are breathtaking.
Whistler Museum
Founded in 1986 by Florence Petersen to preserve the history of Whistler, the Whistler Museum and Archives preserves and presents the history and stories of Whistler Valley. Located on Main Street behind the Whistler Public Library, the museum offers activities and programs for children such as interactive exhibits, activity books, a "tickle trunk," and much more.
Education programs can be conducted in classrooms, and the museum often serves as a destination for field trips. For adults, the museum has programs and special events like the Peterson Film Collection, the Valley of Dreams Walking Tour, Crafts in the Park, and Feeding the Spirit. The museum is open every day.
Kayaking the river of golden dreams
Kayaking is one of my favourite and probably one of the best things to do in Whistler. Where else can head down the River of Golden Dreams (over the course of a few hours) and take in this stunning area of British Columbia.
Now, be warned, the locals fondly call this the 'river of broken marriages'… apparently, this river is was once a place where people would come to consummate their marriage (or so we were told).
Spot some bears
If you're in Whistler, you have to make a stop to see some of their most famous residents, the black bears. All in their natural habitat. You can join a Bear Safari or a Bear Viewing & Ecology Tour that takes you relatively close to the bears without ever disturbing them.
This is totally the best way to see them – totally free and completely wild. It really is one of the best things to do in Whistler. Tours usually stop during the winter months (when the bears hibernate).
Bungee Jumping

Keep the adrenaline pumping and jump from a bridge for a perfect view of the glacier-fed Cheakamus River below. It's small in the world of bungee jumping at 160ft (50m) but it's still got enough height to induce fear tears. Whistler Bungee has a perfect safety record though, so don't be a chicken and go have some fun! Every jumper gets a free t-shirt too. Winning!
Train Wreck Hike
Exactly what it says…a hike to a train wreck. Starting at Function Junction, the short hike takes you through the forest, across train tracks, and along the Cheakamus River to the wreckage of seven carriages that were derailed several decades ago and have been graffitied by local artists to give outdoor art a new meaning.
WHISTLER SEAPLANE

One of the most amazing things we did while in Whistler was get 10,000 feet in the air with Harbour Air on their Glacier scenic flight. They took us high above the snow-capped mountains and over the Garibaldi Provincial Park with its bright blue lakes. The take-off and landing in Green Lake were one of the best parts of the entire flight.