Study in Canada with CÉGEP – the system of colleges and vocational schools in Quebec will be a good choice if you want the opportunity to settle in the land of maple leaves with reasonable study costs. CEGEP offers bachelor's degree programs lasting three years instead of the usual 4 years. CEGEPs also offer vocational programs for 2 to 3 years. Let's find out the Vocational College System in Montreal, Quebec in this article!
I. LEARNING AT QUEBEC
1. Why study in Quebec?
Quebec is Canada's second largest province, and is also culturally diverse, offering many unique experiences for international students. With the two main cities Quebec and Montreal being dubbed as the miniature European cities, Quebec is an attractive destination for international students for the following reasons:
The climate is mild and temperate with four distinct seasons: Spring usually comes in May and is not long; summer is sunny, sometimes there are storms; Autumn is cool and pleasant, red leaves are everywhere; winter snow, like a fairy tale
Canada's most modern transportation system with many public transport means such as subway, bus, tram….
The average cost of living is lower than in other provinces
Especially Quebec is the province with the most open immigration policy, creating many opportunities for international students wishing to permanently settle in the land of maple leaves.
2. Opportunity to settle in the province of Quebec
If you want to stay in Canada to apply for permanent residence, studying in Quebec is an excellent choice. In the province of Quebec, international students graduating here can apply to immigrate to the Quebec Graduate program. The condition is that you are 18 years old and able to communicate in French (oral French). This is completely possible if you take a part-time communication course, while studying here for 1 to 2 years. The government offers free French language courses for students. In addition, the option to study French also receives financial assistance from the Quebec government.
In addition, the only students studying at CEGEP GIM and Matrix College, receiving free consultation from their partner, are members of the Registry of Regulated Canadian Immigration. Consultants), to help you with Study Permits, Visa, Work Permits and Immigration Issues (PR).
II. SYSTEM OF PUBLIC COLLEGES – PRIVATE IN MONTREAL
1. Cegep GIM
The Cégep de la Gaspésie et des Iles (CEGEP) public school offers post-secondary education with campuses spread across Quebec such as Gaspé, Carleton-sur-Mer, Grande-Rivière, Îles-de-la-Madeleine and Montreal. The University offers full-time mainstream programs for international students in a variety of fields such as Business, Technology, Tourism and Healthcare. Students have the opportunity to practice internships to improve their skills and gain future career experience. You have the option to practice on weekdays or weekends to balance study schedule and employment.
Education program:
Child Education (0 – 12 years old)
Computer technology
Application development on phone
Project management
Finance support
Financial management
Carriage
2. Maxtrix College
Matrix College offers a wide range of on-demand training programs from employers such as SAP, Cisco and VMware. The school's mission is to train theory with practice to build the practical skills necessary for students ready to work after graduation.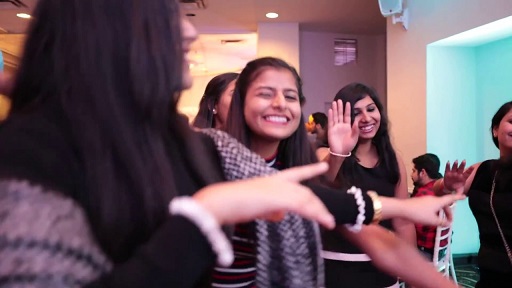 The school is committed to providing a quality educational experience at an affordable cost to every student. The success of the school is student satisfaction and creating the most flexible and realistic learning environment. Matrix supports training with a guarantee of 100% employment for graduate students.
The training program of the school for international students belonging to AEC system (Vocational Training Program) is entirely in English including:
Global Supply Chain Management
Civil Engineering Technology – Design and Testing
Computer Science Technology – Software Testing
3. Aviron Quebec Technical College
Aviron Quebec Technical College founded in 1961 in the city of Quebec, offers specialized training courses to equip essential skills in technical trade, while still respecting and promoting ethical values, intellectual and career.
The methods used at the school are very diverse such as vocational teaching, vocational training, industry linkage, proactive job seeking support, and training of students at different levels. The training programs only last for 12 months and after the course, students are allowed to work up to 3 years and have the opportunity to settle under skills.
5 major vocational training areas for international students:
DEP MECANIQUE AUTOMOBILE (Automotive mechanic)
DEP CHARPENTERIE MENUISERIE (Welding and assembly)
DEP ELECTRICITE (Electrical)
DEP PLOMBERIE ET ​​CHAUFFAGE (Plumbing and heating)
DEP SOUDAGE-MONTAGE (Carpenter)
4. Cégep Marie-Victorin
Located in the east of Montreal, Cégep Marie-Victorin offers an urban and modern environment, in a setting surrounded by green spaces, a great place to study and work. Founded in 1993, Cégep MarieVictorin is a higher education institution that offers quality training in a dynamic learning environment.
Cégep provides an educational environment that fosters student success and growth, a positive work environment and, above all, a staff committed to the educational mission to maintain a tradition of excellence in education and community services.
Training program (English)
International commerce
Financial management
Child education (0-12 years old)
Accounting and Management Technology
III. Why study at CEGEP system – QUEBEC?
1. Easy settlement opportunities
While settling in other provinces is quite competitive, requires high scores, but this region only needs 3k:
Have a degree to study in Quebec
Work experience from 1-2 years
Have a B2 speaking certificate (you can apply to study the Immigration Department's program without exam, just complete your studies to get a certificate)
2. Affordable tuition
Tuition is only from 6,700 – 6,900 CAD / period. Average English tuition fees are about 200 – 250 CAD / week.
3. Get a lot of support from schools and government
Relatives are accompanied, children can study for free, support 15 – 20 cad / day if the applicant learns French are the advantages of international students here. In addition, schools under the CEGEP system support students to apply for "Certificat d'Acceptation du Quebec (CAQ) – A requirement for international students to study in the province of Quebec (Canada).